Japan addzest asp668bt evaluation high definition digital br
Author:远道 Date:2021-09-04 Browse:
The professional car audio refitting market has experienced the continuous popularity of DSP audio players. In recent 1-2 years, it has started to start with the sound source, and many HD players have entered the market. The author evaluated many players. The common points of these products are balance, support for high-resolution files, slim and easy to collect, stable, low power consumption and low calorific value. There is a kind of product on the market, which goes against this traditional setting and integrates HD digital broadcasting, power amplifier and audio processor. All aspects of performance and design should be prominent. When the sound quality and power of power amplifier are expressed, the volume cannot be small, but a professional processor should be seen from the outsideThe professional car audio refitting market has experienced the continuous popularity of DSP audio players. In recent 1-2 years, it has started to start with the sound source, and many HD players have entered the market. The author evaluated many players. The common points of these products are balance, support for high-resolution files, slim and easy to collect, stable, low power consumption and low calorific value. There is a kind of product on the market, which goes against this traditional setting and integrates HD digital broadcasting, power amplifier and audio processor. All aspects of performance and design should be prominent. When the sound quality and power of power amplifier are expressed, the volume cannot be small, but a professional processor should be seen from the outside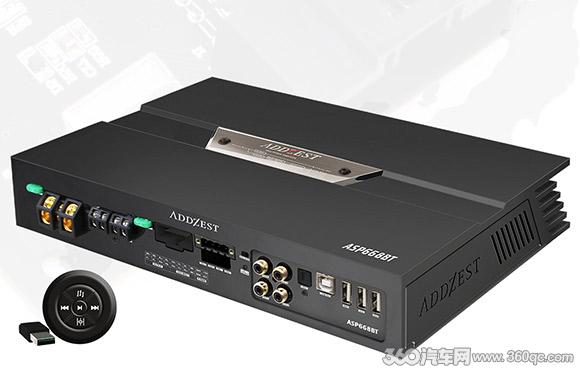 旗舰规格
Many brands are used to a series of product lines subdivided into different markets. Each product line has a product division from entry to specialty and then to flagship. The new asp668bt high-level flagship launched by Japan addzest in the player sector is designed as the big brother of the brand player formation. The whole product is built according to the flagship product specifications and cooperates with professional functions, Absolutely have the ability to let music lovers love at all costs!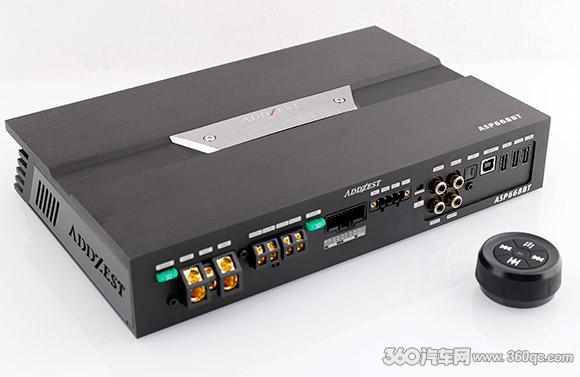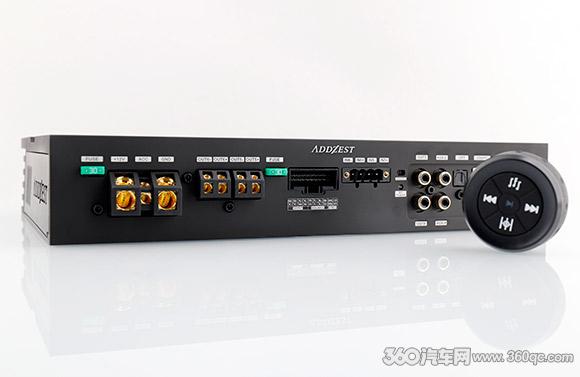 In the player formation, Japan addzest has three types of asp463bt, asp464bt and the protagonist asp668bt in this issue. From the naming method commonly used in the sound change and the design of the first two products in the comparison series, it is not difficult to see that asp668bt facing the more professional market will have more rich and complete functions. Built in digital player, class AB + class D six channel high-power output, 6-channel high-level signal input, and 8-channel professional DSP audio signal processingv

Professional design and professional functions
The whole fuselage is made of cast aluminum stretched plates and one-sided panel design. The other three sides are hollowed out on both sides to allow air flow for ventilation. The rear panel adopts the aircraft carrier level metal large-scale heat dissipation grid of Japan addzest professional power amplifier to further optimize the heat dissipation performance. The panel in the center of the front is the iconic design of addzest, and the bright decorative strip is printed with product category and clear system play introduction, which is clear and easy to understand.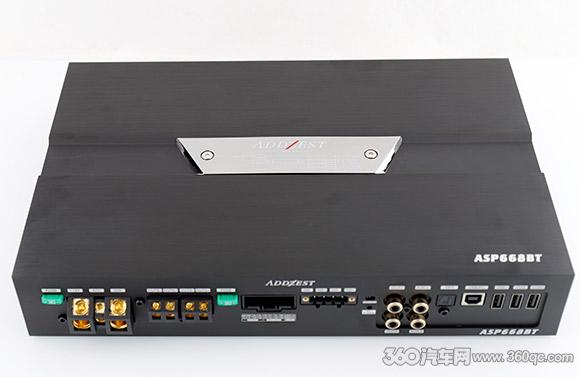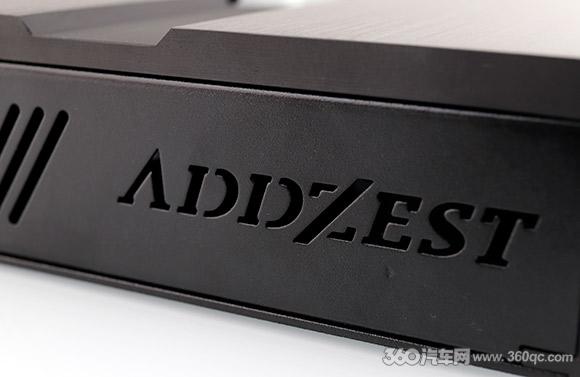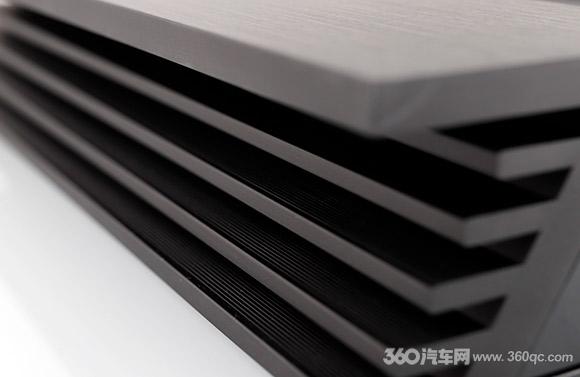 The wiring panel maintains a simple and easy to connect style. The power wiring and horn signal terminals are plated with pure copper to improve the transmission stability. The power terminal supports large wire diameter connection and can supply more stable working voltage. A major feature of Japan's addzest professional products is that it is equipped with multiple groups of USB extensions to connect the supporting wireless controller, wire control, Bluetooth module and music USB flash disk, which can realize the playback of high-definition sound sources such as WAV and FLAC. The key point is to have optical fiber digital signal input and directly obtain optical fiber signal source, which can make the whole system use optical fiber music signal from sound source to power amplifier processing. In addition to supporting four in four out high-level lossless docking, it can also support two additional high-level inputs through accessories. Aux signal supports two channel input, two channel RCA output and a group of 7-8 channel audio processing signal output.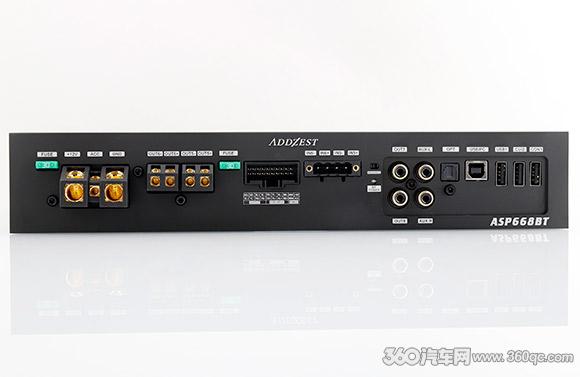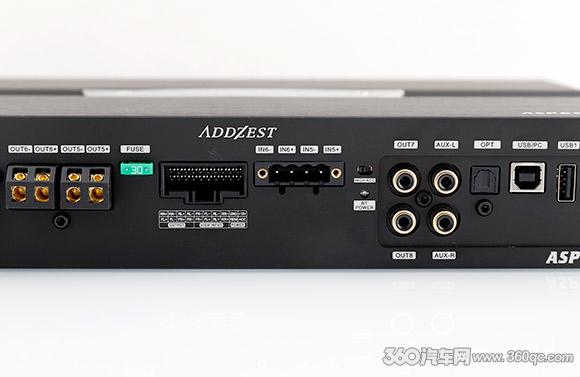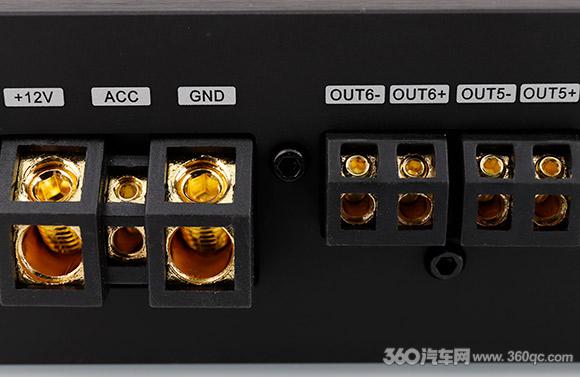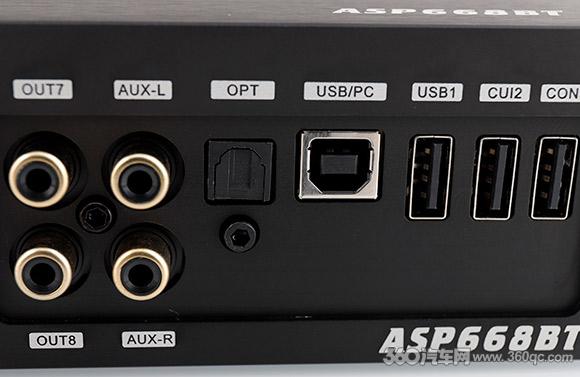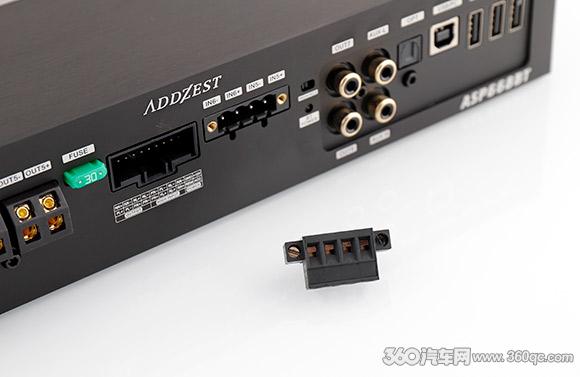 Customized low bottom noise PCB board adopts Japanese AKM quad core 64bit chip, and the maximum input signal sampling rate supports 96KHz. In order to balance the three in one design of digital broadcasting, power amplifier and DSP, the power amplifier circuit adopts the combination of class AB + class D, with four class AB output channels of 55W power and two class D outputs of 100W, which is enough to meet most fever sound systems and drive high-end sound generating units with higher power demand. The internal circuit is simplified, and the upgraded sound pressure circuit supports ± 12dB boost, which is enough to drive the subwoofer. The purpose of simplification is to reduce the internal mutual interference as much as possible. The total harmonic distortion is less than 0.03%. There is a balanced and delicate sound quality performance in the bottom adjustment.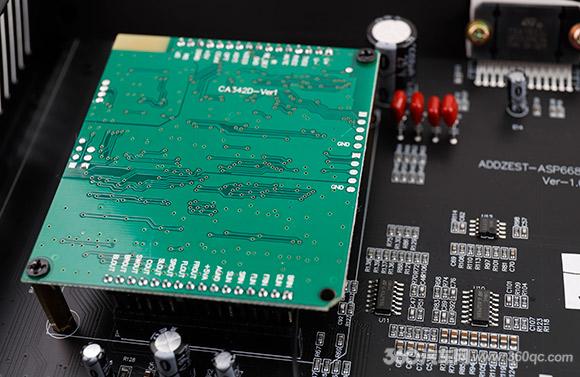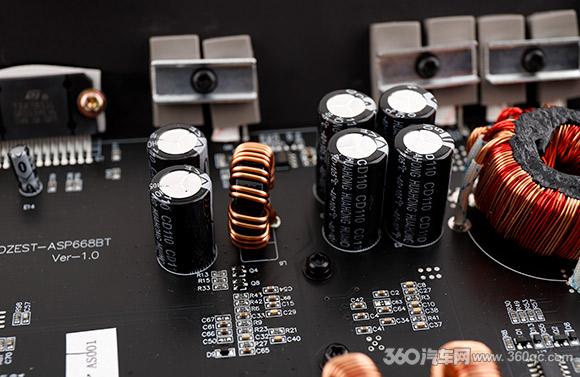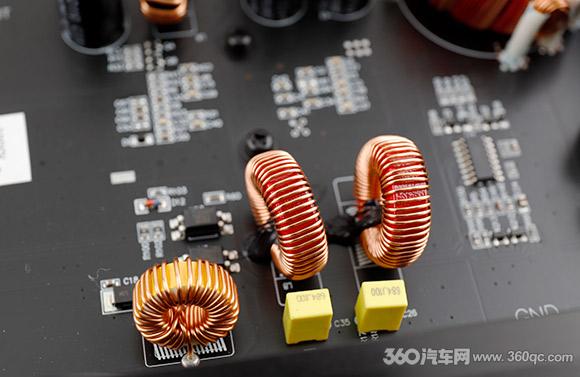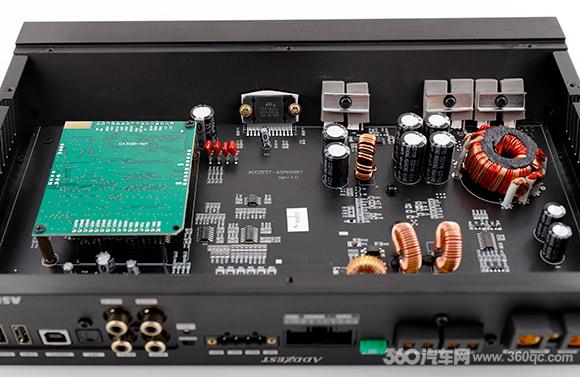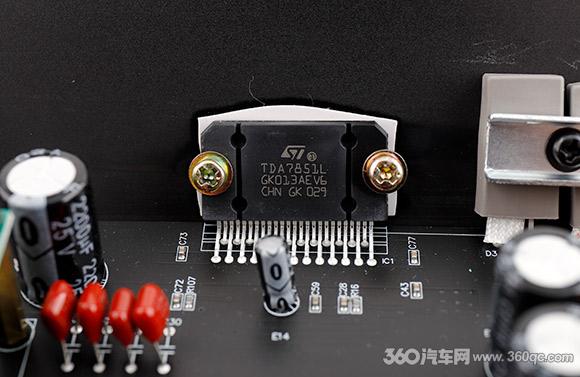 Professional DSP tuning supporting 8-channel processing, frequency response range supporting 20hz-22khz processing, three modes of high and low-pass slope, 6-48db / OCT or direct shutdown; 31 segment independent EQ equalization is adjustable, each channel delay supports 0-20ms, and fine calibration is 0.021ms; Fine audio adjustment function to meet the sound quality adjustment of complex systems one by one.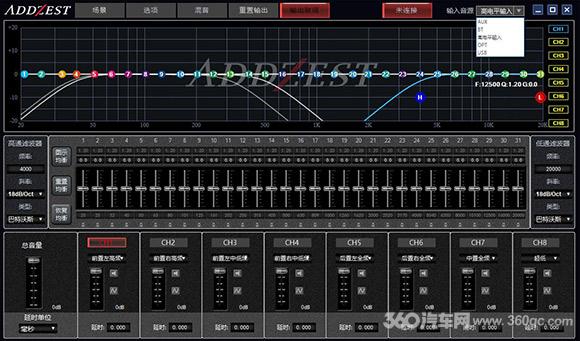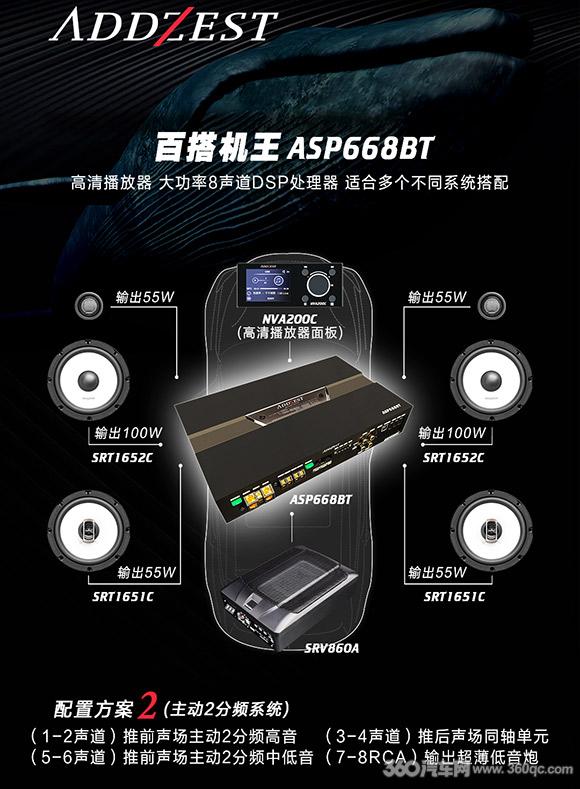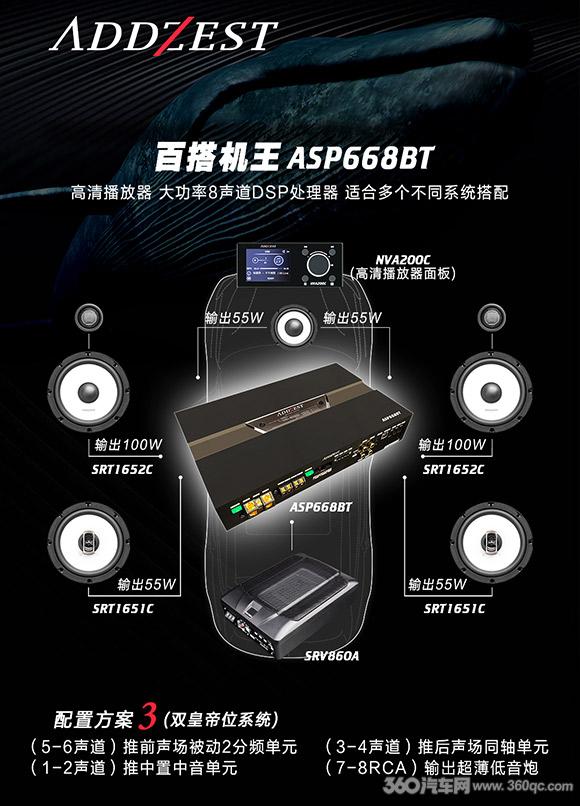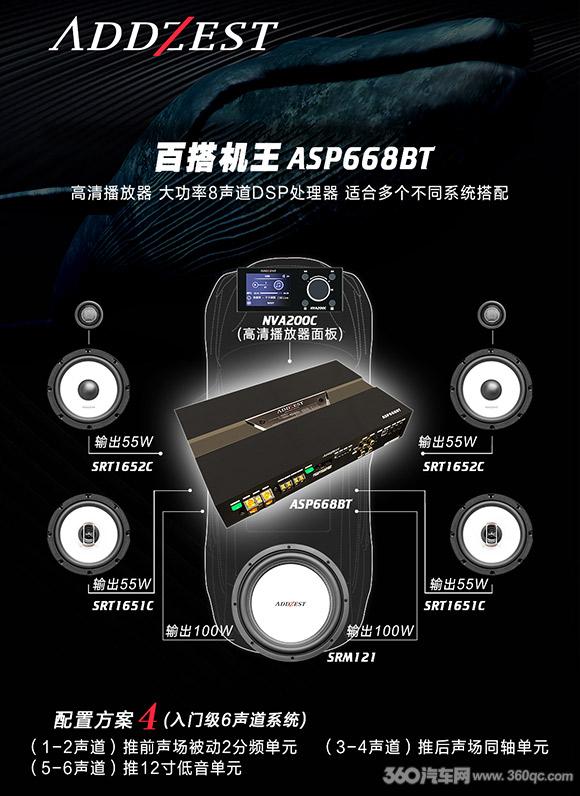 Summary: Xiaobian believes that the asp668bt of Japan addzest has directly helped you think about the system modification collocation. Class AB + D six channel high-power direct drive original multi-channel or upgraded three frequency division, equipped with center and subwoofer, playing up to 8-channel signal accurate audio adjustment; Most importantly, in terms of signal source, in addition to its own high-definition digital player, the design of optical fiber signal also provides you with modification imagination. It is used to connect high-definition sound source with optical fiber output, large screen machine, or professional DSP processor. Asp668bt becomes a professional post-level power amplifier to provide stable supply of high power and low distortion. HD digital broadcasting, 8-way professional DSP, 6-way high power and triathlon. This asp668bt has a reason for consumers to love it!